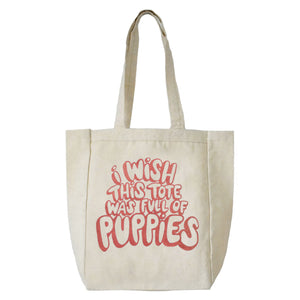 I Wish This Tote Was Full of Puppies Canvas Tote
Instead of puppies it's filled with old CVS receipts, yesterday's tupperware, and a 6 pack of beer. To each their own, I guess.
This tote is screenprinted in-house here in Providence, RI on a 100% cotton tote.
It measures 14" x 15" with a 22" handle and bucket style bottom.